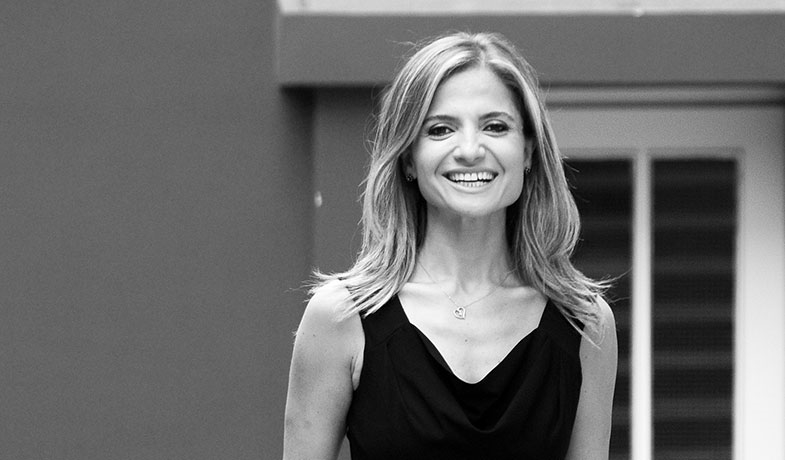 "GÜNÜMÜZDE İŞ DÜNYASININ EN ÖNEMLİ ÖNCELİĞİ FİNANSAL WELLBEING OLMALI."
Türkiye'nin ilk varlık danışmalığı şirketi V22'nin Kurucusu Deniz Mısır ile "Finansal Wellbeing" ve Servet Yönetimi Üzerine.
Röportaj: Pelin Karahan
Tüm dünyada olduğu gibi Türkiye'de de hızla büyüyen varlık ve servet yönetimi sektörü değişen dünyanın dönüşen ihtiyaçlarına cevap verebilmek için inovatif ve yaratıcı çözümler sunuyor. Türkiye'nin ilk varlık danışmalığı şirketi V22 de kurulduğu 2013'den bu yana sunduğu akıllı çözümler ve finansal wellbeing'i temel alan stratejisiyle hem global hem de lokal anlamda sektörde saygınlığıyla yer kazanmış durumda. Biz de V22'nin kurucusu Deniz Mısır ile dijitalleşen dünyada servet yönetimi nasıl olmalı ve servet korumanın yöntemleri nelerdir diye konuştuk.
Varlık yönetimi nedir? V22 olarak müşterilerinizin ne gibi taleplerine destek oluyorsunuz?
Varlık yönetimi finansal ve finansal olmayan sermayelerinizin etkin yönetimi olarak tanımlanabilir. V22 olarak 2013'den beri Türkiye'de öncü olarak servetin farklı aşamasındaki ailelere ve şirketlerine "family officer/güvenilir danışmanlık" hizmeti sunduk. 2019'un başında hizmet yelpazemizi ve yapımızı yeniledik; yerel ve global çapta iş ortaklarımız ile uçtan uça varlık hizmeti sunan bir platforma dönüştük. Yani müşterilerimize servet büyütme, koruma ve mükemmelleştirme hizmetleri sunuyoruz.
Türkiye'nin ilk varlık danışmanlığı şirketi olan V22'nin kuruluş hikayesini öğrenebilir miyiz?
V22'yi 2013'de kurduğumda, Türkiye'nin değerli bir grubu için uluslararası bir varlık yöneticisinin satın alınmasına yönelik "yatırım işlemi" danışmanlığı ile global işlem piyasasına girme şansı yakalamıştık. Amerika ziyaretimiz sırasında aile ofisi dünyası ile tanıştım ve bu V22 için bir dönüm noktası oldu. Hollanda Dış Yatırım Ajansı Türkiye Direktörlüğü görevim ve öncesindeki görevlerimde çözümünü aradığım "aileler ve şirketleri için sürdürülebilir finansal wellbeing nasıl yaratabiliriz?" sorusunun cevabı netleşti. V22 bu misyonu temel alarak günümüze geldi.
Varlıklı ailelerin %90'ı üçüncü jenerasyonda servetlerini kaybediyor. Sizce varlık korumanın püf noktaları nelerdir? Ailelerin finansal kaynaklarını bir şirket gibi yönetmek neden önemli?
Bence varlık korumanın püf noktaları doğru seçimler, doğru çevre ve kaliteli objektif bilgidir. Ayrıca servet tuzaklarına maruz kalmamak için well-being'i hedefleyen aileler için; misyon, sistem, yönetişim ve yatırım yapılarının zamanlı kurulması çok önemli.
Finansal kaynakları bir şirket gibi yönetmek ailelere performanslı, bütünsel ve stratejik yönetim şansı sağlıyor. Bu bakımdan ailelere, aile ofisi kurmadan da bu ilkeleri uygulamaya koyabilecekleri çözümler de sunuyoruz.
"Financial wellbeing" ne demek? Günümüzde bu kavram iş dünyasında nasıl bir önem taşıyor?
Finansal wellbeing aslında finansal özgürlüğünüzün içsel mutluluğunuzla buluşması demek. Temelinde de şu hususlar yatıyor:
· Finansal varlık yaratabilme kabiliyetiniz var mı ve bu kabiliyeti nasıl geliştirebilirsiniz?
· Entelektüel, sosyal ve beşeri varlıklarınızı finansal varlığa dönüştürebiliyor musunuz?
· Finansal varlığınızı bütünsel "wellbeing"inizde de etkin bir araç olarak kullanabiliyor musunuz?
Bence günümüzde iş dünyasının en önemli önceliği "finansal wellbeing" olmalı. Çünkü finansal wellbeing para kazanma hedefinin ötesinde, tüm ekosistemin çalışma frekansını yükseltebilecek bir öncelik.
Türkiye'de ailelerin varlık yönetimi üzerine çalışmalar yapma oranı nedir?
Farklı türde özel aile ofisleri kuran aile sayısı 40-50; aile fonu olan aile sayısı ise en az 20. Bu konuda kapsamlı bir araştırma olmadığı için tabii ki bunlar yaklaşık sayılar. Yönetişim hususunda çalışan aile sayısının ise yüksek olduğunu öngörüyoruz. Nitekim TAİDER yetkililerinin paylaşmış olduğu bir kaynağa göre Türkiye'deki aile şirketlerinin %90'ı anlaşmazlıkların çözümü için en az bir prosedüre veya mekanizmaya sahip.
Dünyanın en büyük aile ofislerinde ilk beşi hangi aileler oluşturuyor?
Günümüzde bildiğimiz hali ile özel aile ofisinin öncüsü 1838'de kurduğu House of Morgan ile JP Morgan'dı. Bunu 1882'de Rockefeller ailesi takip etti. Dünyanın en büyük özel aile ofisi yatırım grupları arasında yer alan aileler ise Pritzker Group (J. B. Pritzker), The Johnson Company (Johnson Family), Madrone CP (Wal-Mart Family), BMGI (Bill & Melinda Gates), Willett Advisors (Michael Bloomberg), Vulcan Capital (Paul Allen) ve Hillspire (Eric Schmidt) olarak sıralanabilir.
En büyük çoklu aile ofisleri bir banka bünyesinde kurulan HSBC, BNY ve Pictet; bağımsız olarak kurulanlar ise Bessemer, Sandaire, Marcuard.
Özellikle yurt dışındaki tecrübelerinize dayanarak Türkiye'deki servet sahibi ailelerin yönetim ve danışmanlık anlamında farklı tercihleri olduğunu söyleyebilir misiniz? Varsa neler?
Üç temel fark gözlemliyorum:
· Kısa, orta ve uzun dönemli öncelikler arasında Türkiye'de kısa dönemli önceliklere odaklanma eğilimi olabiliyor.
· Geleneksel çözümlerle, global çapta yeni klasikleşen çözümler arasında Türkiye'de geleneksellere odaklanma eğilimi olabiliyor.
· Yapılara önemli yatırımlar yapılırken; profesyonel danışmanlık ve entelektüel sermaye yatırımları ihmal ediliyor.
Dijital dünyadaki yenilikler varlık yönetimini nasıl etkiledi? Aile varlıklarının dünyada değişen trendlere adaptasyonu nasıl sağlanıyor?
Geçen yıl Zürih'deki Özel Varlık Forumu: "Varlık Teknolojileri – Yeni Nesiller Nasıl Adapte Oluyor?" başlıklı panelde tam olarak konuştuğumuz konu buydu. Roboadvisory ile fon yönetiminde; kripto ile varlığın türünde devrim niteliğinde gelişmeler oldu. Ayrıca, küresel servetin önemli bir bölümü önümüzdeki on yıl içinde el değiştiriyor ve serveti devir alan yeni nesillere uygun yenilikçi dijital çözümler ortaya çıktı:
· Blokzinciri temelli uygulamalarla varlıkların dijital değerlemesi ve parçalı satışı mümkün hale geldi.
· Serveti raporlayıp, performans ölçümü ve yönetimi sağlayan dijital çözümlerde önemli gelişimler oldu; hatta kimi aile ofisleri tamamen dijitalleşti.
Assembly gibi yenilikçi bir anlayışa sahip bir ofis ortamında çalışmanın işinize ne gibi katkıları oluyor?
Assembly, şirketlerin ve markaların günümüz iş trendlerini yakalaması ve performanslarını güçlendirmeleri açısından önemli bir katalizör.
Bunun da üç temel sebebi var:
· İşinizi ürettiğiniz ortamın kalitesi, ortaya çıkardığınız hizmetin ve ürünün kalitesini de birebir etkiliyor.
· İlerici iş dünyasını temsil eden bir ofis ortamında olmanız şirketinizi dinamik ve hedefe odaklı olmakta tutkulu hale getiriyor.
· Alanlarında öncü olan şirketler ve Assembly ekipleri ile olmak doğru bilgi, doğru network ve doğru seçimler hususunda şirketinizi ve sizi güçlü kılıyor.
Sizce yeni nesil ofis düzenleri geleneksel ofis anlayışını gelecekte nasıl etkileyecek?
Gayrimenkul alanındaki yurt dışı çalışmalarımızdan hareketle ifade edebilirim ki dünya yeni nesil ofis düzenlerine geçiyor. Bunda ofislerin fiziksel yani "hardware" fonksiyonlarının ötesine geçerek iş dünyasının "software" donanımı diyebileceğimiz sinerjik "know-how" üretiminde de pay sahibi olmaya başlamalarının önemli etkisi var. Orta Doğu'daki Gayrimenkul Yatırımcıları Konferansı'nda da paylaştığım üzere Assembly Buildings bu hususta bölgedeki en iyi model bence.