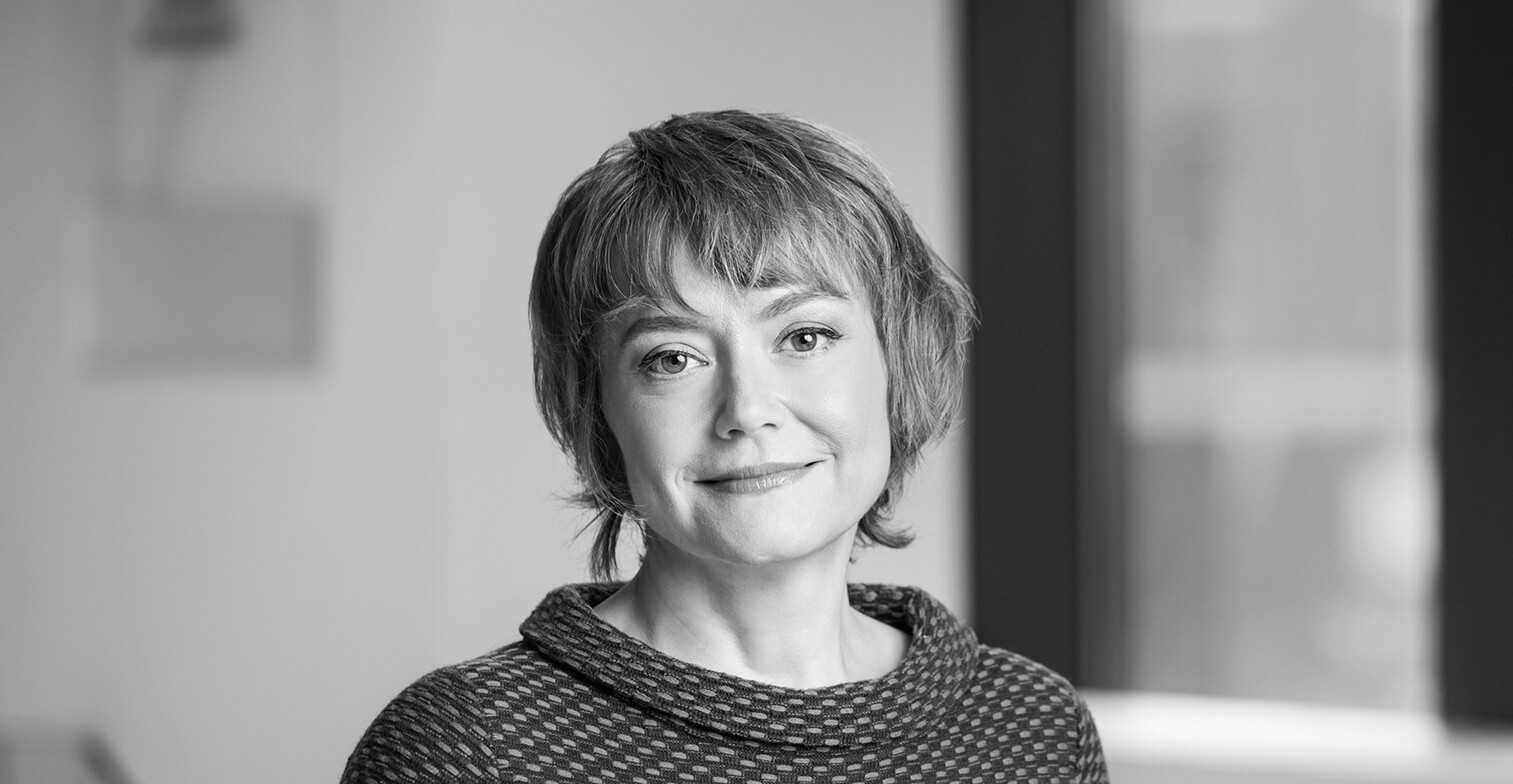 Bugün, pazarlamanın temelinde bir marka hikayesi oluşturmak yatıyor. Yani markaların hedef kitleyi aşan; çalışanına, doğaya, topluma ya da gelecek kuşaklara katma değer sunan kimliklere sahip olmaları gerekiyor. Bu durum ise dijital dönüşümün bir sonucu, markalar artık bilinçli ve etkin bir hedef kitlesiyle karşı karşıya. Peki dijital çağda pazarlamanın püf noktaları nasıl değişti? NYU-Stern School of Business Pazarlama Bölüm Başkanı Prof. Dr. Tülin Erdem'den ilham verici kariyer serüveninin yanı sıra dijital devrimin markalaşma ve pazarlama süreçlerine etkisini dinledik.
Röportaj: Habibe Çıkılıoğlu
Boğaziçi Üniversitesi'nden INFORMS Society for Marketing Science (ISMS) ve ardından NYU-Stern School of Business Bölüm Başkanlığına… Kariyer yolculuğunuzdan kısaca bahsedebilir misiniz?
Beş yaşında kitap okumaya başlayan biri olarak öğrenmeyi ve araştırmayı hep sevdim. Çocukluğumda babamın mesleği nedeniyle Anadolu'da geçirdiğimiz yaz aylarında büyükler için verilen okuma-yazma kurslarında öğretmenlere asistanlık yapardım. Ortaokul ve lise yıllarımda ise rehberlik derslerinde izin alıp sınav konularının özetini sınıfa anlatırdım. Araştırma, öğrenme ve öğretmeyi içeren bir meslek benim için biçilmiş kaftandı.
Boğaziçi Üniversitesi Ekonomi Bölümü'nü bitirir bitirmez Kanada'dan yüksek lisans bursu aldım. Ardından yüksek lisans ve doktoramı ekonomi, işletme ve pazarlama alanlarında Alberta Üniversitesi'nde yaptım. Doktorayı bitirdiğim yıl Kanada hükümetinin genellikle temel bilimler alanında az sayıda öğrenciye verdiği "Governor of Canada" altın madalyasını aldım. Aralarında Yale, Wharton, Chicago gibi okulların olduğu on Amerikan üniversitesinin tekliflerinin ardından 1993'te University of California, Berkeley Haas School of Business'ta göreve başladım. Berkeley'de 1998'de doçent, 2003'te kürsü profesörü oldum. Bu süreçte dekan yardımcılığından bölüm başkanlığına bir dizi idari görevi yaptım, ayrıca makale ödülleri ve büyük araştırma fonları aldım. INFORMS Society for Marketing Science başkanlığının ardından 2006 yılında NYU, Stern School of Business'ta kürsü profesörü olarak göreve başladım. 2009 yılında ise pazarlama alanında dünyadaki en iyi akademik dergilerden biri olan Journal of Marketing Research'ün ilk kadın baş editörü, 2018 yılında ise INFORMS Marketing Society Fellows Award'un sahibi oldum. Şu anda NYU Stern School of Business Pazarlama Bölüm Başkanlığını yürütüyorum.
Dijital dönüşüm, özellikle büyük veri ve sosyal medyanın etkinliği markalaşma ve pazarlama süreçlerini nasıl etkiledi?
Dijitalleşme ve Büyük Veri, markalaşma ve pazarlama süreçlerini tamamen dönüştürdü. Dijital mecralarsa tüketicilerin kendi aralarında ve markalarla olan diyaloğunu arttırarak tüketiciyi markalaşma süreçlerinde etkin hale getirdi. Büyük Veri devrimi pazarlamayı daha sayısal bir alan olarak yeniden tanımladı, pazarlama stratejileri artık veriler üzerinden yürütülüyor. Ayrıca bu dönüşüm dijital pazarlamayı daha ucuz ve verimli hale getirdiğinden genç markaların da pazarda önü açıldı. Bunların dışında markalaşmanın dönüşümünden sanatsal açıdan etkilenen logo tasarımı, gerilla pazarlaması gibi alanları da var.
Peki geleneksel pazarlama teknikleri de hala geçerliliğini koruyor mu?
Özellikle belli kategorilerde geleneksel medya hala önemli. İyi bir marka olmak için kalite kontrol, farklılık, tüketiciye katma değer sunmak ve tüketiciyi iyi anlamak gibi geleneksel kavramlar geçerliliğini koruyor. Markalaşmada en büyük değişim ise artık marka hikayesinin, deneyimsel ve duygusal ögelerin ön planda olması.
Marka imajı oluştururken nelere dikkat edilmeli?
Hedef kitleyi iyi anlamak, tüketiciyle duygusal bağ kurmak ve özgün olmak marka imajı oluştururken öncelik verilmesi gereken konular.
Sosyal sorumluluk projeleri marka imajını nasıl etkiliyor?
Eğer proje özgün ve marka kimliği ile uyumlu ise olumlu etkileri oluyor. Örneğin, spor ve "outdoor" giyim markası Patagonia doğayı korumaya önem veriyor ve bununla ilgili birçok projede yer alıyor. Ayrıca ABD'de özellikle 18-35 yaş grubunda sosyal bir amacı olan markaların kullanımı öne çıkıyor. Artık markaların DNA'sında şirket ortaklarını ve hedef kitleyi aşan; çalışanına, doğaya, topluma ya da gelecek kuşaklara katkısı olan ögeler bulunması gerekiyor. Tabii katma değer ölçütleri toplumdan topluma, hedef kitlesinden hedef kitlesine göre değişebilir.
Türkiye'deki şirketler ne tarz sosyal sorumluluk projelerini öne çıkarıyor?
Türkiye'de yapılan projelerin çoğunun eğitim alanında olduğunu gözlemliyorum. Bu güzel bir şey ancak sosyal sorumluluk konusunda hala bebek adımlarıyla ilerliyoruz. Gençlerin kurduğu startup'larda ise sosyal sorumluluk yelpazesi daha geniş; sürdürebilirlik, yerel ekonomiyi canlandırma ve kadın üreticileri güçlendirme gibi projeler var.
Markalar ile sadık müşterileri arasındaki ilişkiyi nasıl tanımlarsınız?
Markanın müşteriyle ilişkisi; gereksinimlerin fonksiyonel, duygusal ve deneyimsel olarak tutarlı bir şekilde giderilmesi ve tüm bunların değişkenlere yanıt verebilmesi üzerinden kuruluyor. Daha genç kesimse değer yargılarını simgeleyen markalara daha bağlı kalıyor.
Etik açıdan sıkıntılı bulduğunuz pazarlama stratejileri var mı?
Marka konumlandırmasında gerçeğe dökülmeyen söylemler ve sosyal girişim projeleri tabii ki sıkıntılı. Ayrıca fiyatlandırma açısından tüketiciyi yanıltmayı amaçlayan stratejiler; müşterinin izni ve isteği olmadan kişisel verilerin toplanıp başkalarına satılması gibi durumlar da etik değil.
Pazarlama alanında başarılı olmak isteyenlere vereceğiniz tavsiyeler nelerdir?
Pazarlamaya sadece reklam ve satış açısından bakmadan, girişimci bir ruhla tüketiciye katma değeri yüksek olan ürün ve hizmetler sunmak önemli. Ayrıca otantik ve farklı bir hikaye ile marka imajını yaratmak, pazarı ve tüketiciyi anlamak için verilere dayalı yaratıcı stratejiler uygulamak bu alanda başarılı olmanın püf noktaları.
Sizce yeni nesil çalışma alanları geleceğin ofis düzenlerinde nasıl bir yer tutuyor?
Ofis alanlarındaki bu tür düzenlemeler ABD'de zaten çok yaygın. Esnekliğe imkan veren yeni nesil çalışma alanları özellikle proje bazlı çalışanlar, startup'lar ve sivil sorumluluk grupları için çok kullanışlı.