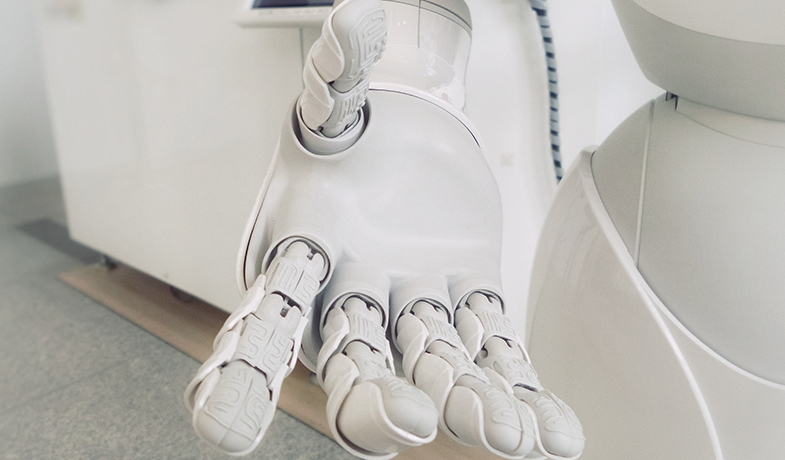 2020'YE DAMGA VURACAK BEŞ DİJİTAL TREND
Bildiğimiz teknoloji dünyasını sallayacak büyük bir değişim kapıda. Geçtiğimiz yılın dijital trendleri kullanıcı davranışı ve veri toplama üzerine yoğunlaşırken bu yıl sıra bu verileri işlemeye ve kullanıcı davranışlarına göre şekillendirilmiş iletişim biçimleri geliştirmeye geldi. Peki, 2020'de şirketleri hangi dijital trendler bekliyor, istatistikler dijital dönüşümde neye işaret ediyor?
Yazı: Aygen Ecevit
Yapay zeka ve makine öğrenmesinin önemi artmaya devam edecek.
Şirketler, yapay zekanın değerini keşfetmeye devam ediyor. Yapay zeka, kullanıcı deneyimlerini daha kişisel hale getirmek, otomasyonu arttırarak zaman ve iş gücü ihtiyacından tasarruf etmek, satış ve kullanıcı elde etmek gibi nedenlerle 2020'de daha çok kullanılacak gibi görünüyor. MuleSoft'un hazırladığı Connectivity Benchmark araştırmasına göre bu yıl şirketlerin %95'i farklı neden ve yollarla yapay zekadan faydalanacak. Gartner Inc.'nin hazırladığı Dimension Data 2019 Global Customer Experience Benchmarking Report'a göreyse şirketlerde şimdiye kadar çalışanlar tarafından yapılan işlerin ortalama %18'i 2020'de otomatik olarak halledilebilecek. Yapay zekanın nimetlerinden hiç yararlanmadan 2021'i görebilecek şirketlerin sayısının bu nedenlerden dolayı oldukça az olduğu düşünülüyor.
Chatbot'lar gibi sohbet temelli pazarlama teknikleri öne çıkacak.
Yapay zekanın bir dalı olan makine öğrenmesinin önemli bir kısmı da chatbot'lar ile alakalı gelişmeleri içeriyor. Günümüzde tüketicilerin anında geri dönüş gibi hızlı çözümlere ihtiyaç duymasından dolayı tercih edilen chatbot'lar, Gartner Inc.'nin güncel bir araştırmasına göre, 2020'de şirketlerin %25'i tarafından kullanılacak. Bu sayede, bahsedilen ihtiyacın karşılanması dışında kullanıcılar ile etkileşim artacak ve markalara olan sadakat güçlenecek. Ayrıca şirketlerle hedef kitleleri arasında sıkıcı ve tek taraflı mesajların yerini daha arkadaşça, hızlı ve duygusal bir iletişimin alması bekleniyor. Canlı destek hatları sunmak, sitelerin arama kısımları için sesli arama yöntemleri geliştirmek de bu maddenin sonuçları olarak karşımıza çıkacak.
5G, 2020'ye damgasını vuracak.
Özellikle akıllı telefon üreticileri tarafından uzun zamandır beklenen 5G, 2020'de dünya genelinde kullanılmaya başlanacak. Peki 5G kullanımı sadece akıllı telefonlarla mı sınırlı? Akıllı ve sürücüsüz arabalar, daha doğru sonuç verecek gerçek zamanlı veri sensörleri, daha geniş kapasite ve hizmet alanına sahip drone'lar, akıllı evler ve hatta akıllı şehirler… 5G pek çok konuda IoT cihazların sayısı ile yeteneklerinin artmasını sağlayacak. Ayrıca Wi-Fi 6 da 2020'de çalışma şekillerimizi ve gündelik hayatımızı şekillendireceğe benziyor. Hem iş yerlerinde hem de evde faydalanacağımız bu yeni Wi-Fi hizmeti ile pek çok işlemimiz daha da hızlanacak.
2020'de daha çok podcast dinlenecek.
İş dünyasından eğlenceye, kişisel gelişimden sanata her alanı kapsayan podcast'ler, insanların hem genel kültürlerini artırıyor hem de güzel vakit geçirmelerini sağlıyor. Ayrıca multitasking'e izin verdikleri için de tercih ediliyor.
Son zamanlarda podcast'lere artan ilgi, 2020'de çok artacak. Edison Research ve Triton Digital'in 2019 podcast istatistiklerine dair hazırladığı The Podcast Consumer 2019 araştırmasına katılanların %70'i podcast'lerin varlığından haberdar ve en az bir kez podcast dinlemiş durumda. Bu araştırmanın diğer verilerine göre 2019'da podcast dünyasını keşfeden 20 milyondan fazla kişi varken, aylık düzende dinleyenlerin oranı ise 2019'da %26'dan %32'ye yükseldi. Ayrıca, 2019'un ikinci yarısı itibariyle dünyada 800 binden fazla aktif podcast kanalı ve 54 milyondan fazla podcast bölümü bulunuyor.
2020 yılında yükselişte olacak podcast'ler, artan taleple birlikte pek çok yeni podcast içerik üreticisini de beraberinde getirecek. Podcastlere önem veren ve Umut Yaka ile Erdem Şentunalı'nın hazırlayıp sunduğu CapsLock Podcast'e ev sahipliği yapan Assembly Buildings, çok yakında kapsamlı bir podcast stüdyosu açacak.
Veri odaklı olmak, bir zorunluluk haline gelecek.
Analiz edilmeden yığın halinde kalan veri toplulukları, şirketlere yarardan çok zarar getiriyor. Şirketler, bu yıl rakiplerinden sıyrılmak için verilerini işlemek ve çıkan sonuçlara göre değişiklikler uygulamak zorunda kalacak. Dimension Data 2019 Global Customer Experience Benchmarking Report'a göre, IT uzmanlarının %83'ü, çözülmemiş veri yığınlarının şirketleri için bir zorluk yarattığını düşünüyor. Şirketlerin %68'i, şimdiye kadar topladıkları veri yığınlarını 2020'de derinlemesine incelemeyi ve içgörülerini oluşturmayı planlıyor. Öte yandan şirketlerin henüz sadece %59'u bilgi yönetimi teknolojilerinden faydalanıyor ve %43'ü halihazırda sahip oldukları analiz sisteminin ihtiyaçlarına yetmediğini öne sürüyor. Tüm bu nedenler, veri odaklı olmak ve analiz şekillerini geliştirmek için iş gücü, zaman, otomasyon ve yatırım ayırmanın 2020'nin gerekliliklerinden biri olacağını gösteriyor.
Veri odaklılığın, veri koruma ve veri gizliliği gibi konularla ilgili alınan önlemlerle de beraber ilerlemesi gerekiyor. Şirketler GPDR, KVKK gibi kullanıcı verilerini ve mahremiyetini koruyan kural ile kanunlara daha çok uyacak ve bu uyumlarını marka değerlerini güçlendiren bir özellik olarak öne sunacak.
Kaynakça
Atchison, Jared. (Aralık, 2019). Three Digital Marketing Trends to Focus on in 2020.
https://www.forbes.com/sites/theyec/2019/12/27/three-digital-marketing-trends-to-focus-on-in-2020/#4aa3f77f5873
Adgate, Brad. (Kasım, 2019). Podcasting is Going Mainstream.
https://www.forbes.com/sites/bradadgate/2019/11/18/podcasting-is-going-mainstream/#1e3150f81699
Afshar, Vala. (Kasım, 2019). Top 7 Digital Transformation Trends Shaping 2020.
https://www.forbes.com/sites/bradadgate/2019/11/18/podcasting-is-going-mainstream/#1e3150f81699
Ajans Dijital Kalem. (Aralık, 2019). Printed. 2020'nin Dijital Trendleri Ne Olacak?
Future Disrupted: 2020 Technology Trends: Intelligent Workspace.
https://hello.global.ntt/en-us/insights/future-disrupted-2020-technology-trends/intelligent-workplace-trends#technologiestowatch
Gartner says 25 percent of customer service operations will use virtual customer assistants by 2020. (Şubat, 2018)
https://www.gartner.com/en/newsroom/press-releases/2018-02-19-gartner-says-25-percent-of-customer-service-operations-will-use-virtual-customer-assistants-by-2020
Newman, Daniel. (Temmuz, 2019). Top 10 Digital Transformation Trends for 2020. https://fowmedia.com/top-10-digital-transformation-trends-for-2020/